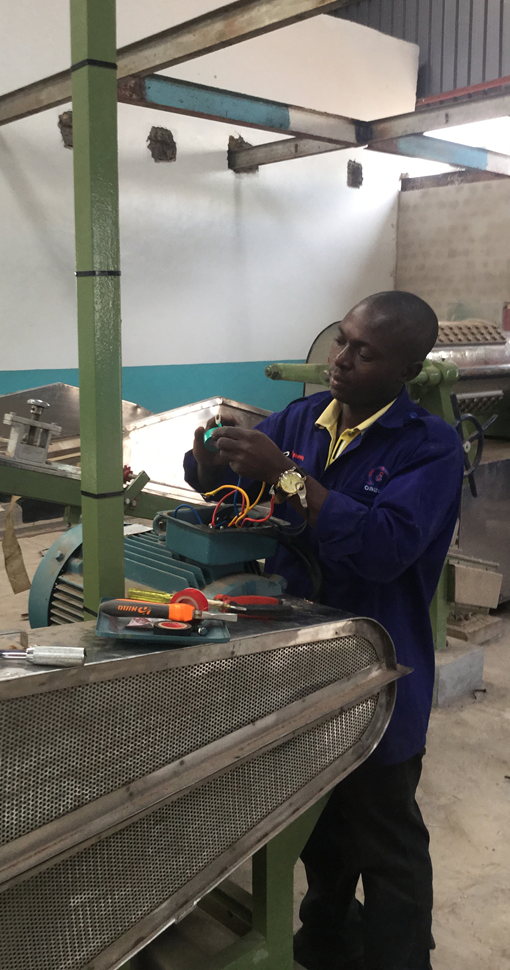 Established in 2002 and registered 2011 as a joint venture by local professional multi - talented and experienced engineers along with two proactive Americans business associates; Mr. Larry Halloween and Ms. Yvonne Mary Nichols from Phoenix, Arizona U.S.
We are a customer focused Engineering business specialized in the design and manufacture of LV Power Distribution panel boards, power saving equipment, complete design and installation of power Control Systems and automations, including security and alarm systems for the Manufacturing Industry, construction, Commercial installations, agriculture and process industry. These are essentially the interfacing equipment between (UEDCL) the power-service utility-provider and a final consumer power incomer in industries or commercial installation.
Over the years the company has continuously broadened its scope into a wide spectrum of Industrial Electrical and Electronic products and high quality engineering service support/solutions to our highly valued customers for such products and other related services such as power audits, motor rewinding, breakdown repairs, refit and routine maintenance to existing installations.
Whatever the application, we are able to offer you the right bespoke products that work in complete harmony with your equipment in severe performance environments. We are based in Kampala, Uganda and have a core staff of 15 local professionals in executive, management and support roles to solve client problems with innovative solutions. We maintain close communications with our client with regard to their special requirements and specifications, monitoring